Multi-Tier Shelving
Multi-Tier Shelving maximize the use of the available space inside tall warehouses. This is because it utilises this space that under normal circumstances can't used. Multi-tier shelving systems can increase the amount of storage capacity.

Before thinking about moving out of current premises, you can consider using multi-tier IA Racking Solutions.
Dimensions
of Multi-Tier Shelving
Size:
The overall size is often determined or limited by the warehouse building itself.
Loading Capacity:
400kg - 1ton
FEATURES
of Multi-Tier Shelving
- High sustaining-capacity of individual components for optimal storag - Fire sprinkler and lighting systems easily incorporated - Stairs, handrails and pallet gate accessories complement the system
Advantages
of Multi-Tier Shelving
Optimise use of warehouse height
Able to accommodate a range of shelving systems
Economical use of floor space
Access to all references from aisles
► Mezzanine
If you're looking for a flexible, cost-effective solution to your storage problems, you should definitely choose to have a mezzanine. Our Mezzanine is very easy in adding storage space which can keep your current warehouse or distribution center longer for years. Rack & Save mezzanine is an intermediate floor in a building which is open to the floor below. Our mezzanine does not count as one of the floors in a building, and generally does not count in determining maximum floor space. Rack & Save Mezzanine may serve a wide variety of functions. Industrial mezzanine, such as those used in warehouse, may be temporary or semi-permanent structures.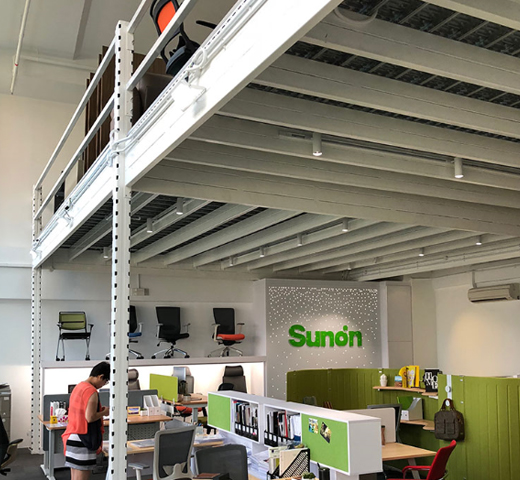 Superblock Mezzanine
Optimise warehouse space
Custom-made, manufactured from detailed drawings and tailored to your needs
Additional of single multi-layered mezzanine floor can accommodate conveyor systems, while other floors can be used to store, manage and dispatch products
Mobility for bulky storage
Super Efficient installation and dismantling
Cost effective for lease unit   
Having office below the structure is approved by authorities
With Gross Floor Area (GFA) exemption
Superblock Mezzanine
Rack Supported Platform
Economical Solutions
Efficient for handpick Items
High-density Storage
Custom-engineered to your needs
Stock rotation – friendly
Fire protection system, electrical fittings can be integrated
Easy access to all products – 100% selectivity
Optimise use of space (area and height)
Rack Supported Platform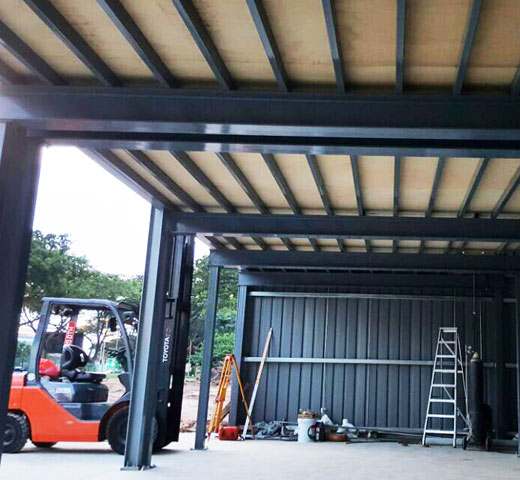 Heavy Duty Mezzanine
Optimise storage and floor space
Cost and time effective in moving premise
Can be constructed over large machinery and other obstacles
Create extra work and storage space
Add/match existing mezzanine floor levels
Heavy Duty Mezzanine